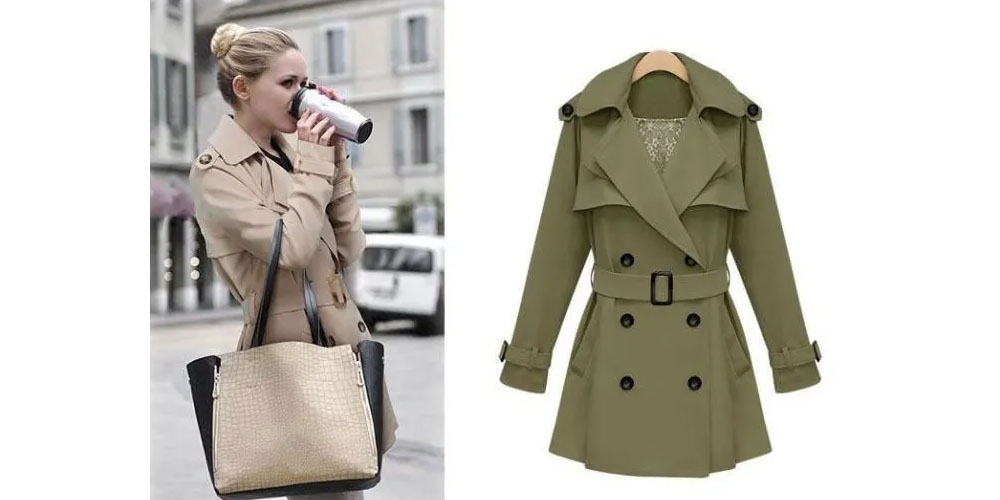 Trench coats have transitioned from being a men's only outerwear into the world of women. They have evolved and give a touch of class and elegance when worn casually or officially. Their presence in the fashion industry dates way back and is still is a timeless design. High-end brands have produced unique styles that you can shop for online. Check out trench femme on Ali Express and get yourself a few pieces. In this write-up, we look at trench coat styles and what to consider before buying.
Trench Coat Styles
1. Full-Length Trench
If you need a statement piece, this is the style to go for. The length is anywhere below the knee to the ankle. These coats are perfect for both tall and petite women. For short women, they give an illusion of increased height, making them look taller.
2. Short Trench
This style is suitable for short, slim women. The length is usually between the hip and the thigh. If you're curvy and short, this is not your go-to style. The coats tend to make you appear more significant than you are.
3. Medium Trench
Women have different body types, and this style fits all, i.e., tall, petite, short, curvy, or plump. They go all the way to the knee or just above it. Medium style is the most popular among ladies compared to all the others.
4. Double and Single Breasted Trench
The extra fabric on the double-breasted coat provides warmth, but your chest may look more prominent than usual. They create more bulk on your upper body. To avoid this, pick single-breasted trenches or those with open lapels (buttonless).
Factors to Consider When Choosing Trench Coats
Check out these must tips for the best coat.
1. Length
Several factors determine the length of a trench, such as height, style, and preferences. If you're tall, choose something long or one that is above the knee. Avoid oversize coats if you're short. Pick something that fits your size and shape.
2. Color and Tone
In the past years, brands made trench coats mainly in beige, khaki, and black. Now, they are made in any color possible. Pick hues that compliment your wardrobe and complexion. If you are bold, with a big personality, go for bright colors.
3. Type of Material
Select a material that is strong and durable. Ensure you understand how it is laundered, maintained, its advantages and disadvantages. The purpose of the coat should also dictate the material. During winter, heavy fabrics are ideal, while the light is suitable for sunny days. Generally, wool is a perfect choice.
4. Price
Investing in a high-quality trench coat is essential. It is more expensive than low-quality coats, but it's worth every coin—plan by checking out physical or online shops to know the amount of money you require to purchase.
Bottom Line
Trench coats have remained to be classical pieces for years. Their stylish nature makes you stand out. You can pair them with various items like jeans, skirts, or dresses since they are versatile. They are a good investment and a must-have in your wardrobe.