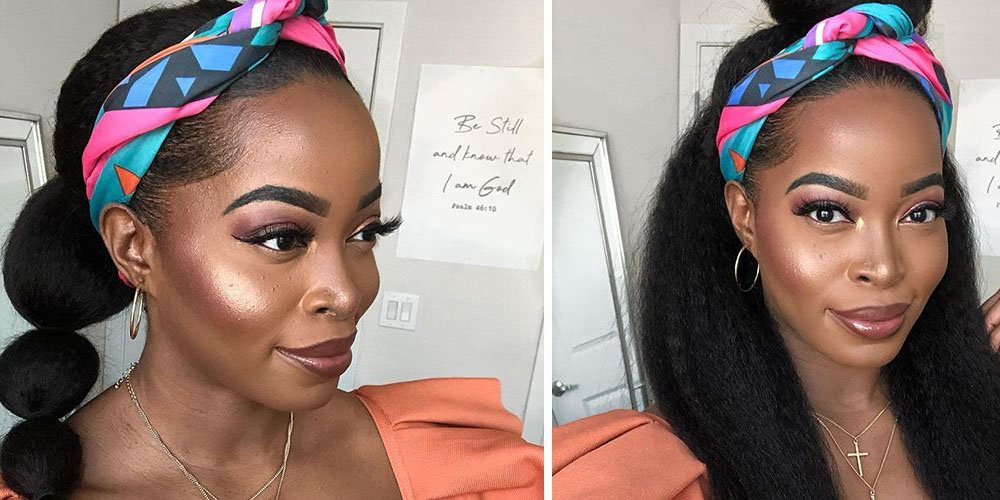 Getting a good wig is one thing; ensuring you look good in it is another. If you do not wear your wig right, then chances are you might not look outstanding in it. Thus, one thing you must do once you get your headband wig is to wear it well. If you have a new wig, you need to figure out how to wear your wig right. If you are stuck on what to do, these steps will give you a detailed process of wearing the wig.
1. Put on your wig cap
Even though this is supposed to come naturally for people, not everyone pays attention to it. Ensure you wear your wig cap before you get started on anything else. It will protect your natural hair from getting damaged by the wig, and that the wig will lie flat on your head.
2. Lay your edges
If you have kinky hair, you will have a high chance to have baby hairs and fly away. Using a small comb or a hairbrush and gel, ensure you lay your baby hairs well. While there are people who do this procedure after, it might not work well if the wig you have is puffy.
3. Comb your wig
Even though you might have combed your wig beforehand, it is recommended that you comb it through one more time to get everything straightened out and any knots detangled. Ensure you use a wide-toothed comb so that you do not damage your wig in any way. Once your wig is well detangled. You can proceed to wear it.
4. Install the wig
Based on the type of wig you have, install it. Most of the wigs come with straps that might require you to adjust them a couple of times before getting them secured. If you feel like the installing process is too challenging, you can ask a friend to help you with it. Ensure that you have the wig facing the right way and that your wig cap is not visible. You can also comb through the wig and ensure that they are taken care of if there are still any tangles.
5. Do some touch-ups
Since you do not need to add any glue to the headband wig, you need to touch upon the baby hairs. Ensure that everything stays slick. You can also adjust the straps to ensure they are not too tight that your head hurts. They should be at the right tension and hold onto your head firmly enough so that they do not get carried away by the wind.
6. Accessorize
One of the easiest ways to ensure your wig looks as natural as possible is to accessorize. You can add a headband at the top of the wig to look like it is natural. You can go crazy with the headbands, so do not worry about them.
Last thoughts
How well you look in your wig will be determined by how you wear it. Do not be in a hurry to wear your wig. Take your time and adjust it as many times as you need to end up looking put together.