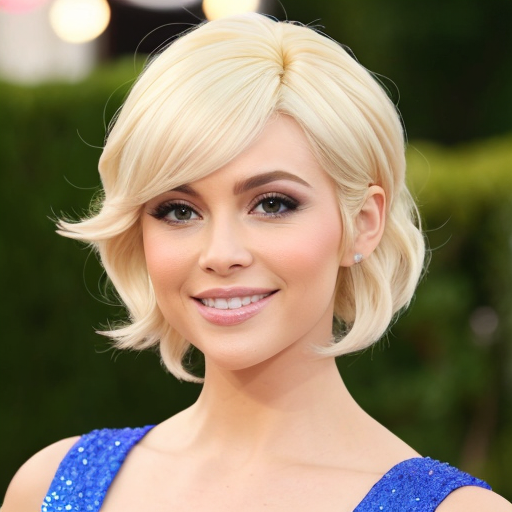 Pixie wigs are a delicate and fashionable choice for those who want to make a bold style statement. With their short and chic cut, pixie wigs offer a sophisticated and edgy look that is both trendy and versatile. In this article, we will guide you through the process of choosing and caring for pixie wigs, ensuring that you achieve a flawless and fashionable appearance. From selecting the right wig to maintenance and styling tips, we have all the secrets you need to rock your pixie wig with confidence. Go now to learn more.
Consider Your Face Shape:
When choosing a pixie wig, it's essential to consider your face shape. Different styles of pixie cuts can complement different face shapes. For example, if you have a round face, a pixie wig with longer layers on top can help create the illusion of length and add balance. If you have an oval face, you can experiment with various pixie styles, as this face shape is versatile and suits most cuts. Understanding your face shape will guide you in selecting a pixie wig that enhances your best features.
Quality Matters:
Investing in a high-quality pixie wig is crucial for achieving a natural and fashionable look. Choose wigs made from quality materials, such as human hair or synthetic fibers that closely resemble real hair. Human hair wigs offer the most realistic appearance and allow for styling versatility. Synthetic wigs, on the other hand, are more affordable and require less maintenance. Consider your budget and desired level of styling flexibility when selecting the right wig for you.
Finding the Right Color:
When it comes to pixie wigs, color choice can make a significant impact on your overall look. Opt for a color that complements your skin tone and personal style. If you want a natural look, choose a shade that matches your current hair color. If you're feeling adventurous, you can experiment with bold colors or highlights to add an extra touch of fashion-forwardness to your pixie wig style. Consult with a wig specialist or try on different colors to find the perfect match for you.
Care and Maintenance:
Proper care and maintenance are essential to keep your pixie wig looking fresh and fashionable. Gently detangle the wig using a wide-tooth comb or a wig brush before and after each use. Wash your wig with specialized wig shampoo and conditioner to keep it clean and hydrated. Avoid using excessive heat when styling and use heat protectant sprays when necessary. Store your wig on a wig stand or in a breathable bag to preserve its shape and protect it from dust and tangling.
Styling Tips:
Styling a pixie wig is relatively simple and can be done in a few easy steps. Use a small amount of styling product, such as wax or pomade, to add texture and hold to your hair. Use your fingers or a comb to create volume at the crown or style the hair in a sleek and polished look. Experiment with different parting styles or add accessories like headbands or hair clips to enhance the overall appeal of your pixie wig.
Conclusion:
Delicate and fashionable, pixie wigs are a trendy choice for those who want to make a style statement. By considering your face shape, choosing a high-quality wig, selecting the right color, and practicing proper care and maintenance, you can achieve a flawless and fashionable look with your pixie wig. Embrace the versatility and edginess of the pixie cut and let your inner fashionista shine through. With the right knowledge and attention to detail, you can rock your pixie wig with confidence and turn heads wherever you go.