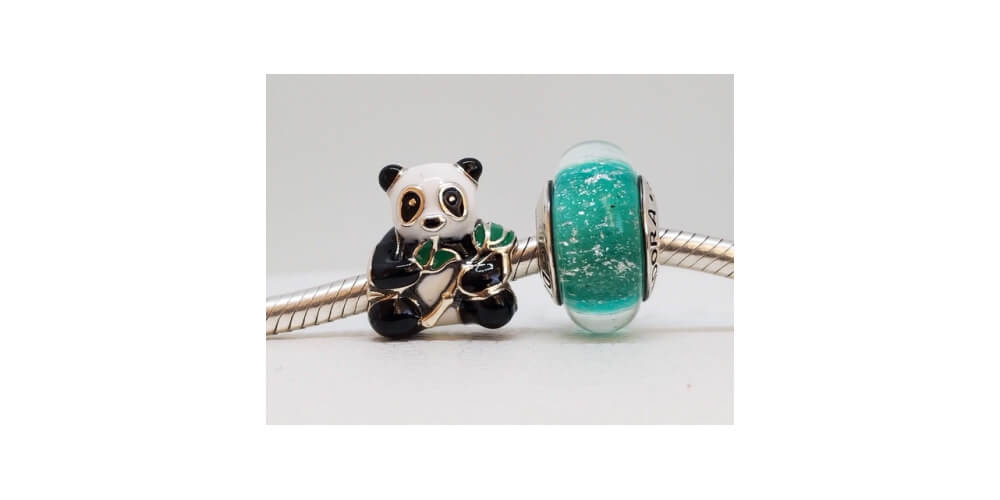 Perhaps you didn't know this, but about 30 percent of your wardrobe budget is channeled towards accessories. Therefore accessories need to be seen as the primary spice of your outfit. That said, you can also always gift your loved ones with accessories like panda things. Bracelets are a perfect idea in this case. The following panda bracelets can do the magic! They can be worn on special occasions like birthdays, Christmas, mother's day, and father's day.
1. Panda Charm bracelet
This panda bracelet is handmade from leather ropes, cotton ropes, alloy charm, as well as a lobster clasp, which makes it unique. The panda charm bracelets can be adjusted to fit your wrist perfectly.
They have a chain tail that is silver and has a panda on it, making the bracket the best gift for your friend, whether a man or woman. The fact that it's affordable makes it even better. You'll always be in a hurry to show off the bracelet to your friends.
2. Panda Friendship couple bracelet
It is the perfect gift for long-distance friendships or relationships. It gives a sense of connection for both parties, no matter where they are.
The threads used are strong and elastic, making it comfortable and durable. What makes this bracelet unique is how it is packaged since you can use it to store the bracelet when not wearing it. It is, therefore, a perfect gift to give someone on special occasions.
3. Children panda bracelet
This bracelet is a cuff panda accessory well designed with clear details. In case you forget to remove it before you get into the shower, you have nothing to worry about since its performance and color will still be the same.
It also has beautifully crafted patterns on it. Not only can they be worn by children but adults too.
This is something you can buy for yourself or the perfect gift to give to someone on special occasions.
4. Ever Faith Panda animal Bracelet
This type of panda bracelet is made by a company known as Ever Faith in the US. It is made of crystals, which is a good thing since you'll be easily recognized on occasions.
This bracelet comes with some spare glasses that you can make use of in case you feel one of the that  bracelet came in is fading. It also has a gift box and a favor bag in the package it comes in. The panda on it makes it more appealing to the eyes and compliments the outfits the wearer is in.
5. Bamboo leaves the Panda bracelet
As the name suggests, this bracelet is handmade and has a bamboo leaf as well as a panda on it. It is also adjustable and has ceramic beads. The fact that only women can wear it is brilliant due to the extra details of the beads and the handmade leaf.
The panda on the bracelet is perfectly placed since it is the first thing you notice when you look at the bracelet. Gift your sister, mother, girlfriend, or wife on mother's day!
Final Thoughts
All the bracelets are carefully handpicked from the finest brands and designers, which you can tell from the materials used. They can be used to style any type of outfit due to their unique characteristics. They illuminate who you are on the inside.